ForestWhore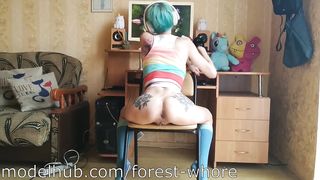 About:
A young slender, but completely fucked up girl from Ukraine. She walks naked in public, fucks strangers and engages in complete trash - in one of the videos she smeared her prolapse with dirt.
ForestWhore's New Albums
Albums (1)
Sample SEO text for showing on ForestWhore model page. Here you can use HTML tags. Here you can show random cool words.